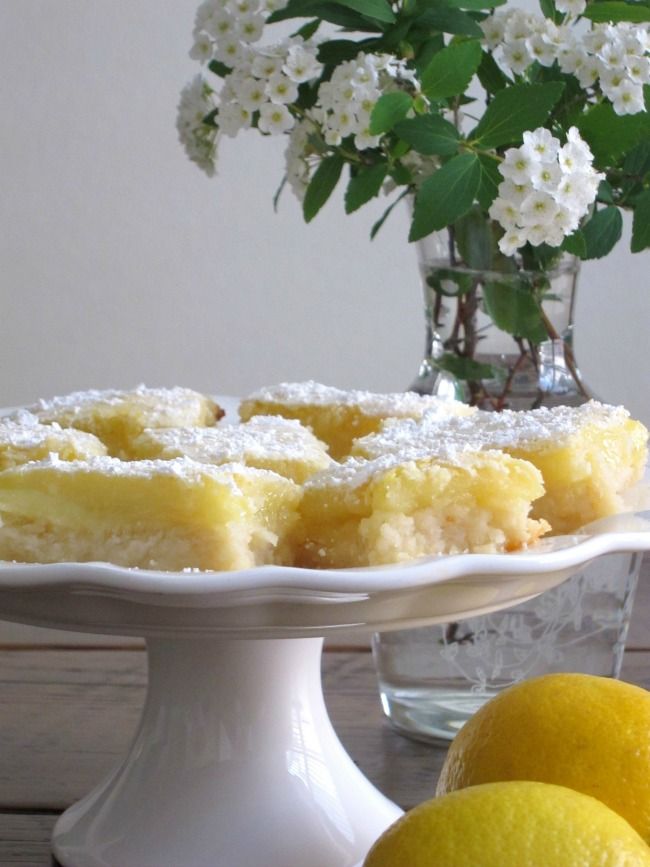 With the warmth and sunshine sticking around lately, lemon bars seemed like a perfect treat to make this past weekend!

When it comes to sweets, I'm a huge chocolate lover, but I also enjoy a gooey lemon bar.

I love this recipe…it produces a wonderfully tart lemon bar with just the right amount of zing...
1/2 pound unsalted butter, at room temperature
1/2 cup granulated sugar
2 cups flour
1/8 teaspoon kosher salt
4 extra-large eggs at room temperature
1 2/3 cups granulated sugar
1 tablespoon + 1 teaspoon grated lemon zest (3 to 4 lemons)
2/3 cup freshly squeezed lemon juice
2/3 cup flour
Confectioners' sugar, for dusting
Preheat the oven to 350°F and grease a 9 by 13 by 2-inch baking sheet.
For the crust, cream the butter and sugar until light. Combine the flour and salt and with the mixer on low, add to the butter until just mixed. Roll dough into a ball on a well-floured surface.

Flatten the dough with floured hands and press it into the greased baking sheet, building up a 1/2-inch edge on all sides. Chill.
Bake the crust for 15 to 20 minutes, until very lightly browned. Let cool on a wire rack.
For the lemon layer, whisk together the eggs, sugar, lemon zest, lemon juice, and flour. Pour over the crust and bake for 30 minutes or about five minutes beyond the point where the filling is set. Let cool to room temperature.
Cut into rectangles and dust with confectioners' sugar.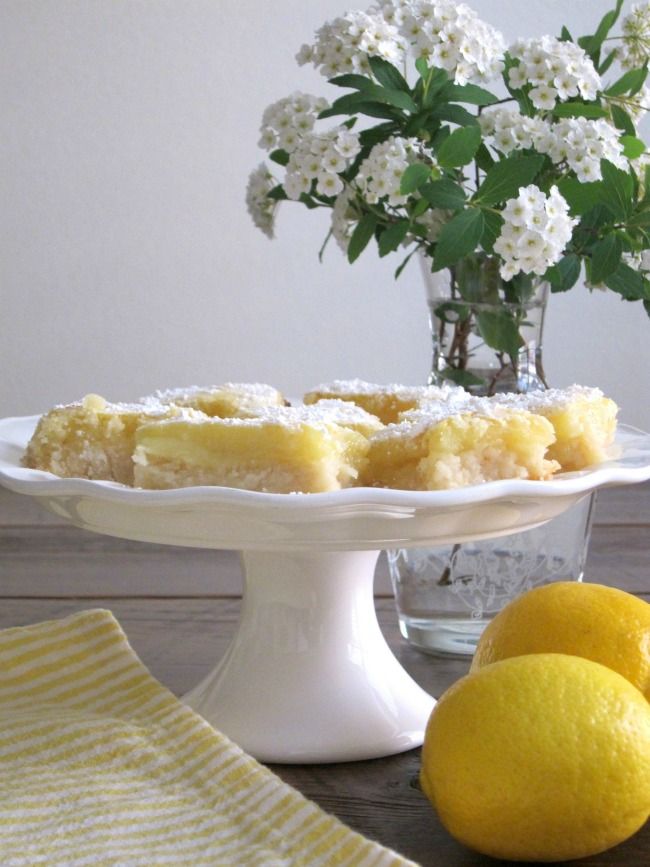 Enjoy!