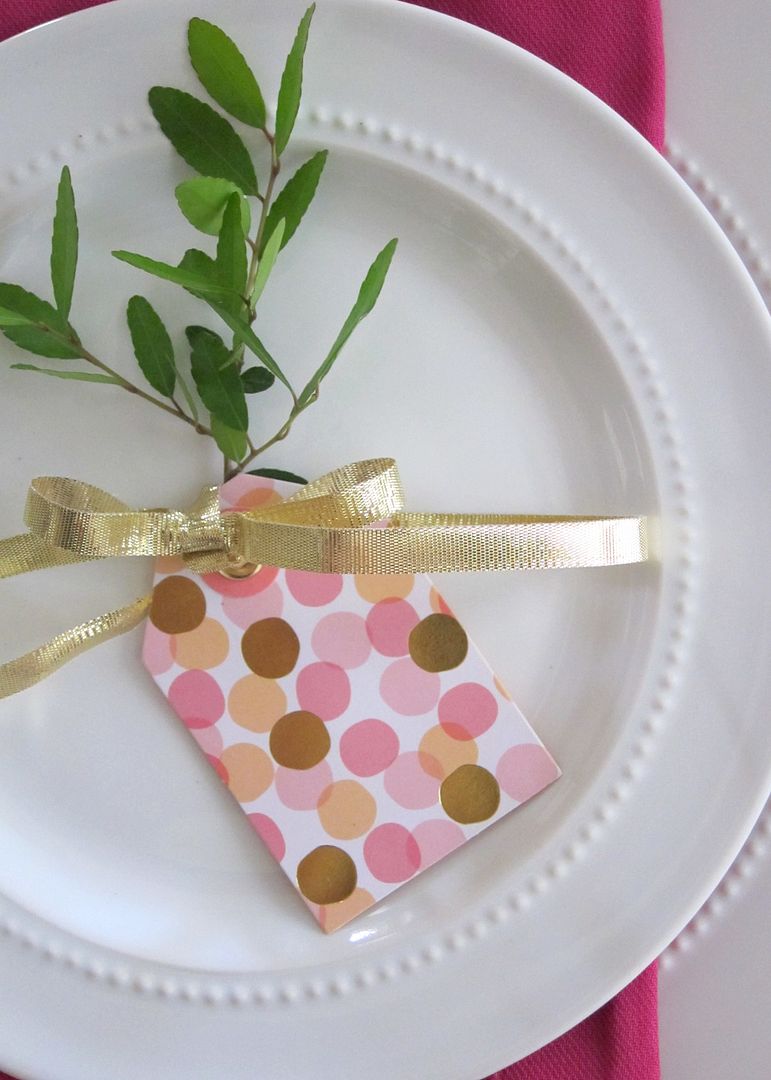 Good Morning! I am soooo glad it is finally Thursday! It has been a busy work week for me and I am so ready for the weekend! My son has his First Communion next weekend which our families will attend, so we will also celebrate Mother's Day with them at that time. That leaves this weekend open for us to enjoy a low key weekend, which is a perfect Mother's Day treat for me. My husband is doing the cooking, but I of course couldn't resist setting a table!
This is a really simple table I put together using stuff I already had on hand. Even the flowers are out of our landscape. I went with the bright pink napkins to coordinate with my pink knockout roses. Love that it's a bit girly which I think is perfect for this occasion.
Do you have plans for Mother's Day?
Have a great day!