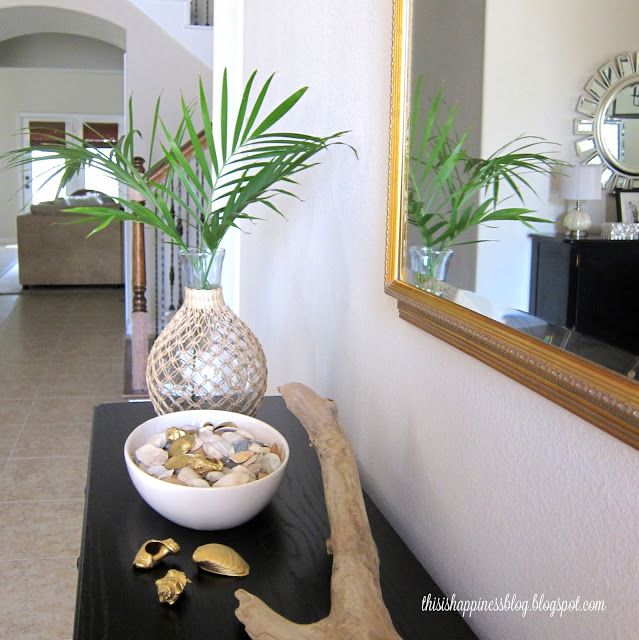 Good Morning! Hope you had a lovely weekend! If you follow on
IG
, you know that we celebrated Preston's First Communion this weekend. It was a special day for him and my heart was full watching him participate in this sacrament. We had a small brunch after mass at our house and I made
these
for the first time and loved them! They would be perfect for a Memorial Day lunch if you're still looking for something to share this weekend.
Did your May calendar explode with activities? Ours is so packed and now we are heading into Memorial Day Weekend. How did that happen? I really look forward to Memorial Day Weekend. It's the kick off to summer and the weather is usually perfect for outdoor activities! To bring a little summer to our home, I put together this summer vignette. The driftwood and shells are beach treasures we've collected. Last year I sprayed some of my
shells gold
to add some glam. Oh how I love the beach and I love having a few reminders of our trips in our home as well.
Are you ready for summer? Do you have plans for Memorial Day Weekend?