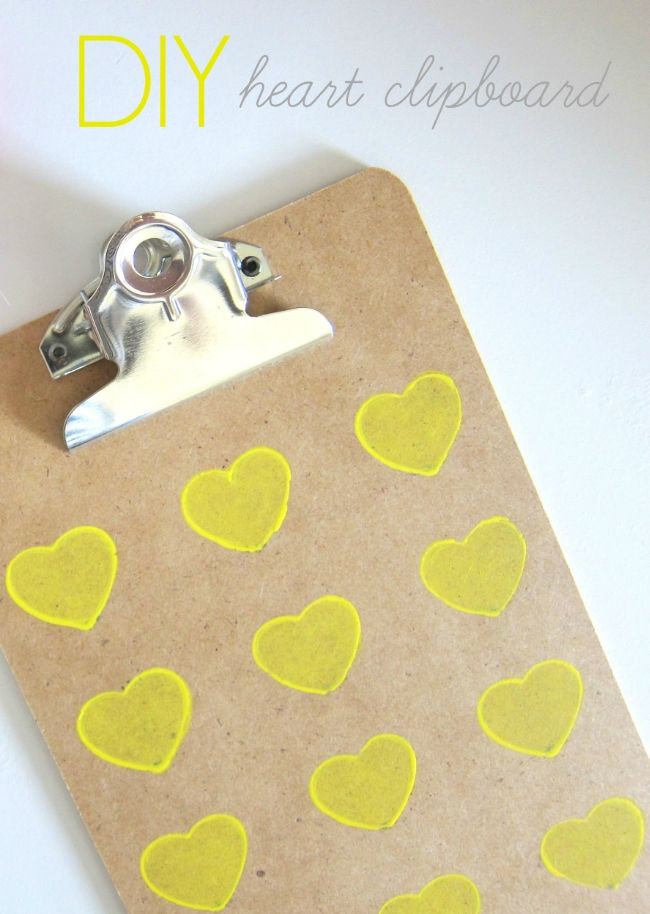 Hey there! I hope everyone's week is going well! With Preston at a day camp last week, Lyla and I had a few hours of one-on-one time. She loves to draw, color, paint and do anything crafty, so we came up with this easy little project last week. She has a small desk in her room that needs some decorating and organizing. So after seeing this
post
as inspiration, we decided that a cute clipboard for her desk/room would be both decorative and functional.
Here's a reminder of my sweet girl's room :)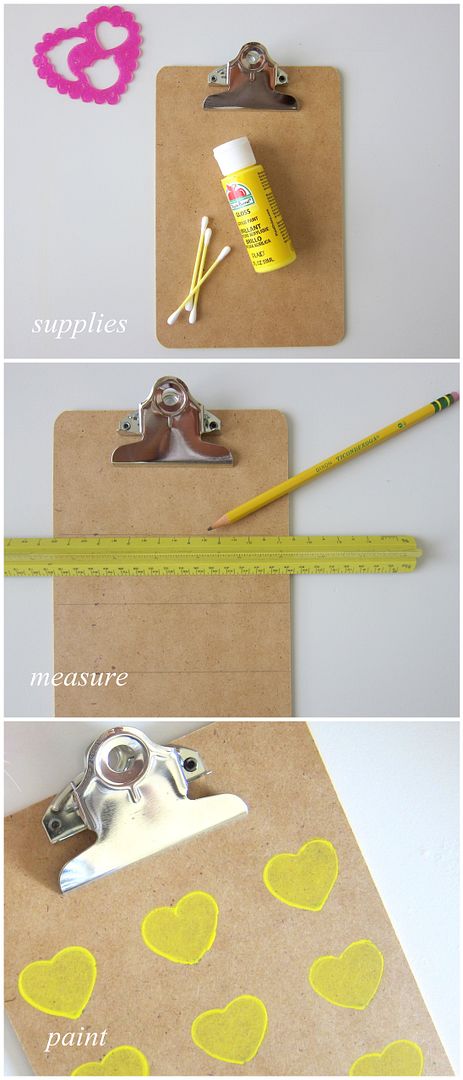 Really a super easy project, but fun her! With all the supplies already on hand (clipboard, paint, heart stencil, small paint brush or Q-tips), we got to measuring and painting immediately. And in no time we had this adorable diy heart clipboard completed <3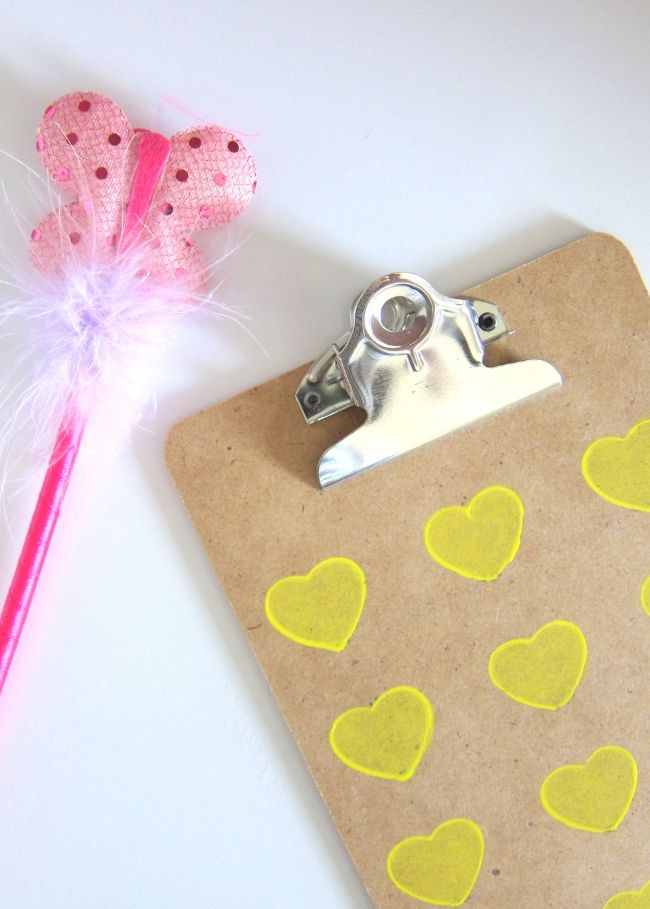 It definitely added some instant cuteness to this plain, brown clipboard. And she is, of course, so proud of her new desk accessory ;)
Have a wonderful day!