Since we are in the last few days our summer break, I decided a little back to school ice cream party would be a fun way to wrap up our summer! A couple of simple DIYs did the trick to give our party some personal touches.
I decided to dress up our sugar cones with a little piece of scrapbook paper. I simply folded a big 12x12 sheet in fours and cut. One of the cut pieces was a perfect fit for my cones. We couldn't find any fun ice cream bowls, so I decided to add some polka dots to plain white throw away bowls to add a fun touch.
And of course my little helper was with me every step of the way :)
And this guy wasn't so interested in the DIY projects or setting up, but he was more than happy to dig in!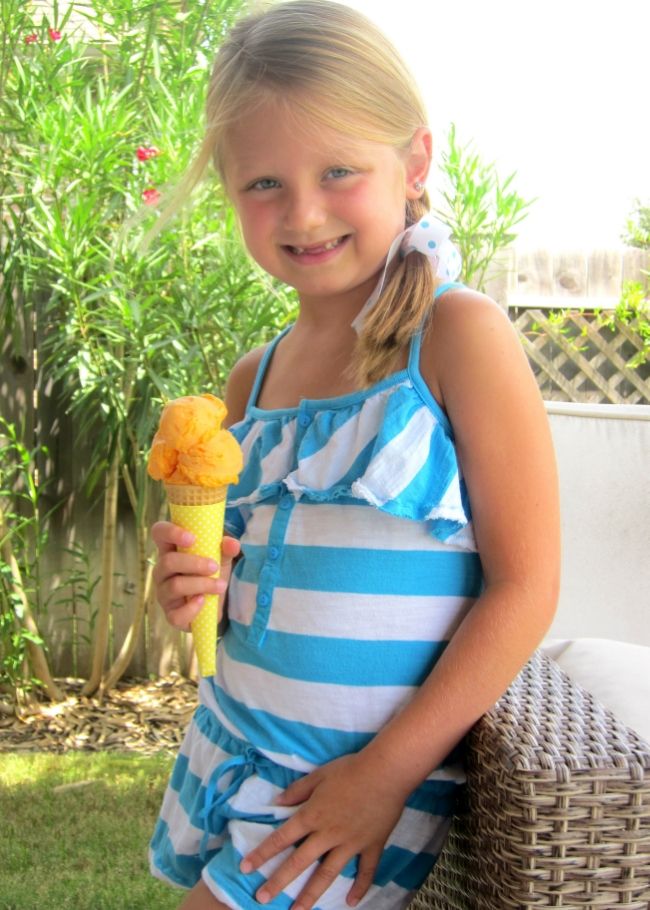 Have a beautiful day!