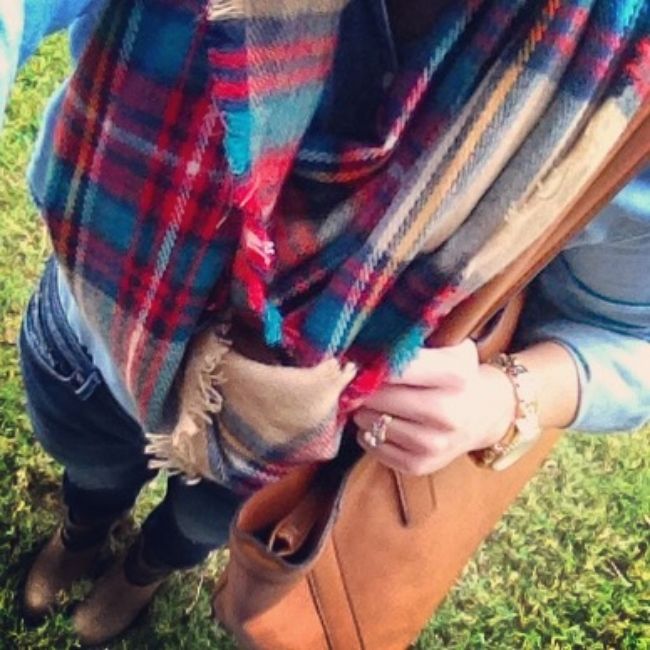 Hey there! We've had some cooler weather the last couple of days, which finally gave me a reason to pull out some of my warmer clothes. I posted my outfit yesterday on
IG
and received so many sweet comments that I thought I would share my great finds here too. I actually picked up both this scarf and purse at
Target
. They were both a steal at $16 for the scarf and $29 for the purse. The scarf is an in store only buy, so I couldn't share a link of this exact one, but found one very similar. You might still be able to find the scarf in stores...I got mine about 2 weeks ago. And the purse is MUCH cuter in person, the Target website picture is not so great, but I was able to link that one.
And today we are finishing up our week long Thanksgiving Tastes and Tablescapes series with
Amy @ The Blissful Bee
. Hop over and check out her beautiful table and yummy recipe.
Have a great weekend!