Hi there! Welcome to my little Christmas home tour. For me, Christmas is such a magical time of the year. It's a time of celebrating traditions from my past and creating new memories with my own little family. So getting the house decorated is a big part of building those memories for us. This year, I choose to stick with my classic, simple decorating style. I love using greenery and then adding a little Christmas flavor with red in small doses.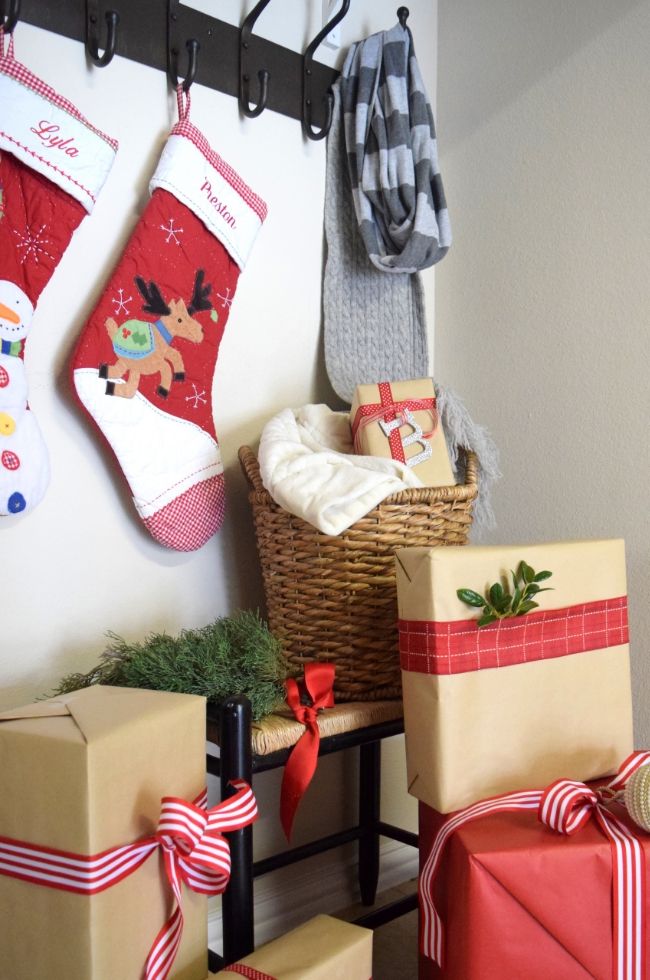 The kids stockings are from
Pottery Barn Kids
and always so fun for them to pull out each year. We do not have an elf on the shelf, but instead celebrate the fest of St. Nick on December 6th who fills their stockings with some special treats.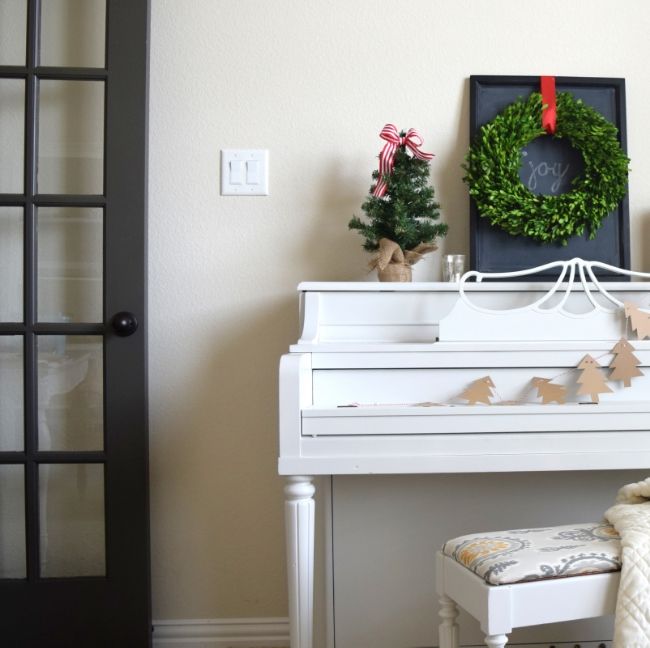 And because
the piano has been so famous
this year, it too got all dressed up for the occasion :) All ready for Christmas carols.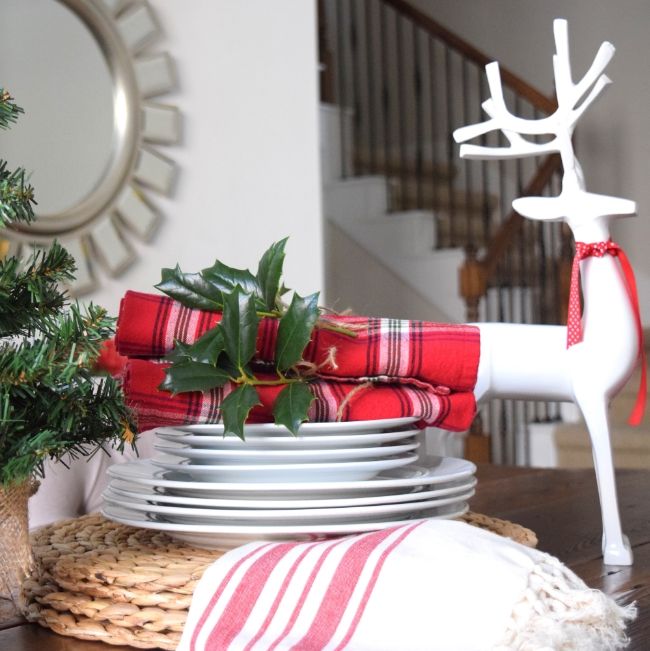 The dining room table is ready to go with this new reindeer I picked up at Homegoods, my
red plaid napkins from World Market
and fresh greenery from our holly bushes.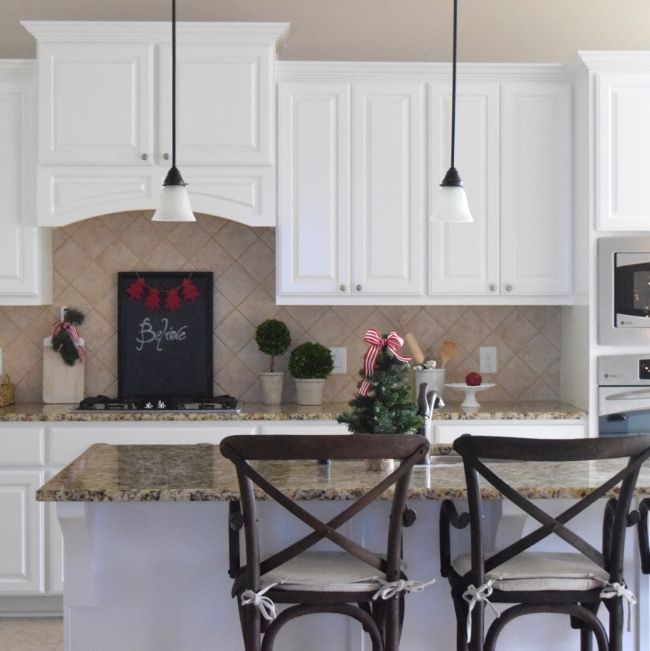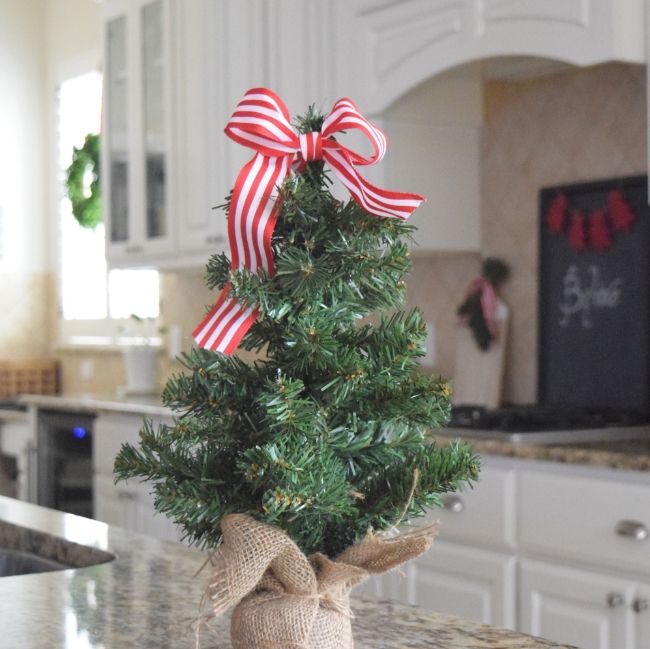 I added a few touches of Christmas to the kitchen as well. The simple chalkboard and Christmas tree garland were quick, easy diy's. Then I headed outside again for a few clippings from our cedar trees to add here and there. Another boxwood wreath for the window over my desk finished things off.
And now the grand finale...our Christmas tree! Much the same as
last year
, but I added the red ribbon and red wrapping this year. I kept our tree simple with just lights and ornaments for the last two years and really like it that way. We put all our ornaments on the tree. The handmade ones from school hang right along side our fancy glass ornaments. It's our little collection of treasures displayed for this special time of the year. I added the linen stockings from Birch Lane and cozied up the fireplace with a new pillow and throw from Homegoods.
Now time to sit back and enjoy it all for the next few weeks. Have a beautiful day!
P.S. Our blogger's holiday giveaway has ended and the winner is Amy O. Congratulations! I will be emailing you soon.
Let's Stay Connected