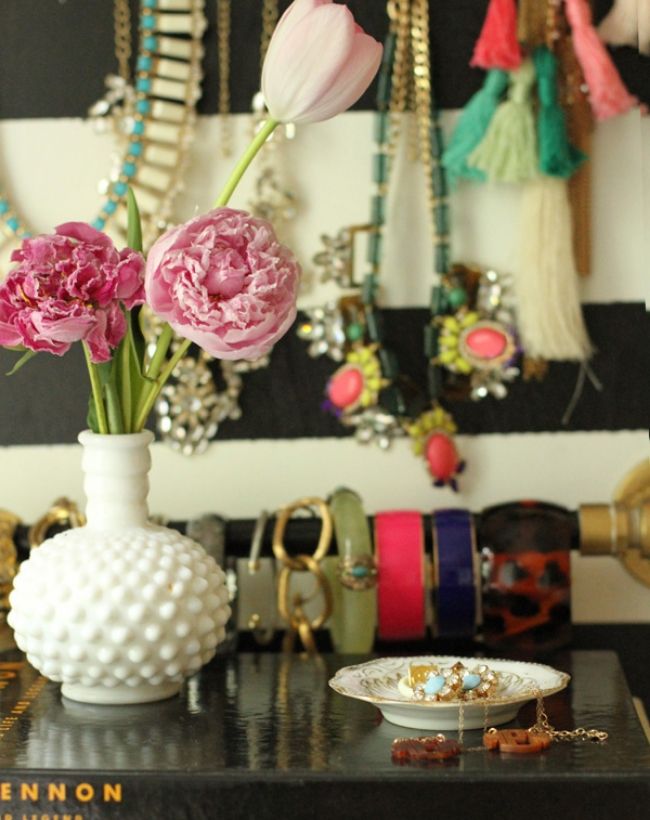 Happy Friday! There are a few things I wanted to share with you guys before I sign off for the weekend.
Today kicks off
11 Magnolia Lane's
Operation Organization Series and I'm excited to be part of it! I will be sharing on Monday, but hop over to their
blog
to see this amazing DIY jewelry organizer that Mallory is sharing today. And below is the line up of the contributors for the series...
And next I started using the app My Fitness Pal and love it! It tracks all your calories and exercises, which is a huge help to me. I ate everything and anything over the holidays, so I wanted to get back on track. I usually think I'm keeping a pretty good idea of the calories I'm consuming in my head, but I was really amazed at what I was missing when I started using the app. It's especially helpful to me at the end of the day to know how many calories I have left to consume to stay within my goal. And I'm not super strict with it on the weekends...I have a couple of cheat eats and drinks ;) But the rest of the week, I'm game on. And I'm happy to report that I've lost 3 pounds in the 2 weeks that I've been using it.
And last I wanted to share a couple of purchases I've made recently that are easy on the pocketbook. With a fresh new year, I'm trying to really be better about what I spend money on, so I love finding stylish pieces at a great price and thought you might like some of these too. This
monogram tassel keychain
is super cute. Get it for yourself or it would make a really sweet gift for someone. These
pillow covers
from H&M are on their way and I can't wait to get them. Such a good deal! I also ordered this
bread board
. I've been seeing these everywhere and really wanted one, but was having a hard time finding one. It also comes in a
rectangular shape
. So happy World Market has them and at a great price as well. And finally, this
crossbody purse
is in my cart and I think I'm going to purchase it today. I still had a few Christmas gift cards left, so I finally used them on some of my wishlist items.
So that does it! Have a wonderful weekend!