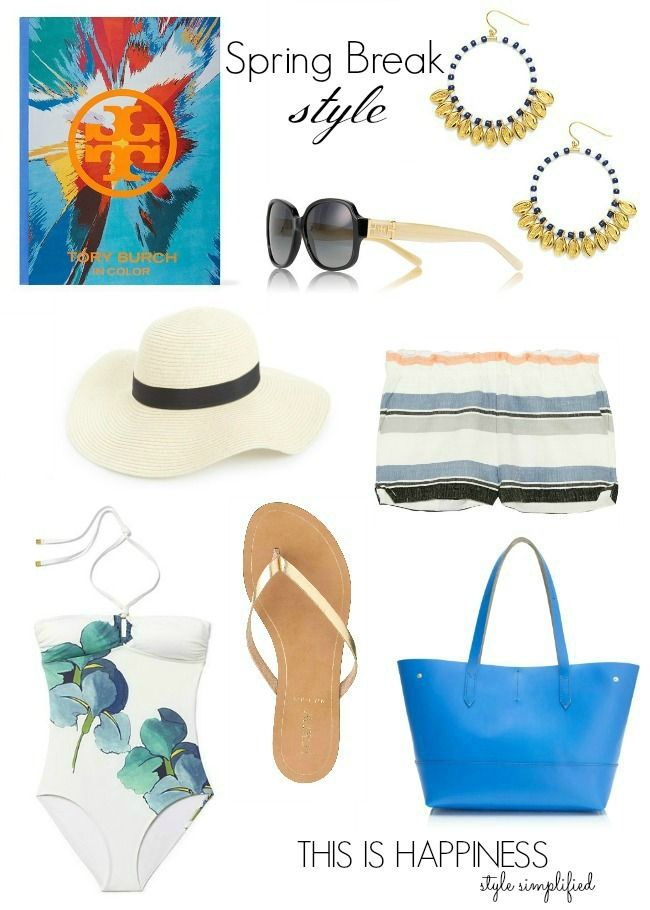 book
|
sunglasses
|
earrings
|
hat
|
shorts
|
swimsuit
|
sandal
|
tote
Good Morning! I hope everyone had a nice weekend. I took advantage of the sales this weekend and did a little shopping for myself. We are heading to a beachy location for Spring Break, and there were a couple of pieces that I've had saved in my shopping cart that I finally hit the purchase button and made them mine, yay! I picked up the
sunnies
above and ordered the
floppy hat
and
metallic sandals
. Love all these fun getaway pieces inspired by this colorful
Tory Burch book
. I love, love, love her style and her resort wear is always so dreamy. But since I'm usually a bargain shopper, I definitely do more drooling over her gorgeous line, then purchasing it...but every once in a while during a sale I'll splurge on a piece that I know will be in my wardrobe for a long time.
I also think this
dress
is really cute and that I could wear it several different ways on our trip. And I ordered this
shirt
to wear with my favorite
shorts
for the spring as well. So, do you have plans for Spring Break? I can't believe it's less then 3 weeks away.
Have a lovely day!