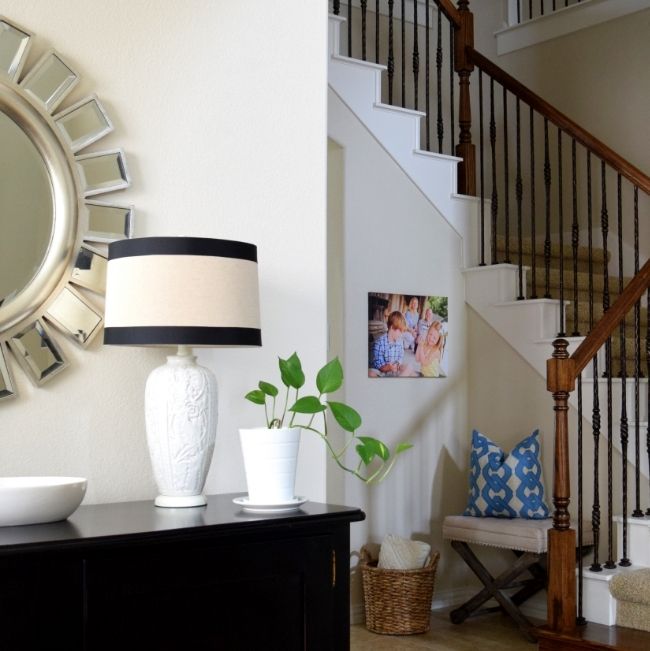 Good Morning! We are finally getting back to our school and work routine this week which feels good to have some structure and to lessen my role as entertainment director :) I hope you all are settling back in too.
Today I wanted to share a little about what we've been up to over the passed few months regarding our home. Both my husband and I grew up in a small town, went to college and moved to the Houston area 16 years ago. We lived in our first home (before blogging) for 10 years and then bought our second home, which is the home you've seen on this blog, for almost 5 years. We loved our home. The size was good and it had all the rooms and space we needed. The piece that bothered us is that the schools are very large. They are good schools, just big. We are in a suburb west of the city and people move out here for the school, so they just keep getting bigger. The elementary schools have been great and our kids have done so well with school. But as they get closer to junior high age we can't help but think about all the advantages of a smaller school. Our neighborhood junior high that we are zoned to has about 2000 students and the high school is near 4000 (and is one of 8 in our ISD). There are private schools, but paying for college already is hard to wrap my head around $$. The area we live in has had so much growth over the last 10 years that new schools are built every year to keep up with the booming housing market. It has changed a lot since we fist moved out here 15 years ago and is difficult to avoid traffic just going a short distance.
For a long time and more seriously over the last couple of years, we have talked about moving to a smaller town mainly to get in a smaller school system, but to also have a little more land and all the little things small towns offer. I want our kids to go to the county fair, collect candy at the home town parade, run around at the Friday night football games, and bust loops :) Our oldest is a fourth grader this year, so we really want to make a move before next school year to give him time to settle in before junior high. So back in September we started looking and thought we found a home, but decided to let it go and keep looking, all the while trying to sell ours. After turning down the first offer, we finally got a good offer so we decided to take it and move into a rental hoping that after the New Year and into the Spring, homes would come on the market. So the Fall and holiday season was been way busier then normal for us. We closed on the 23rd of December and had to be out by the 28th making for an interesting Christmas. As if that wasn't stressful enough on top of already busy work schedules, kids' activities and the normal hustle and bustle of Christmas, we also hosted Thanksgiving, I took on a lot with my blog including two Christmas Home Tours, we celebrated two birthdays (my son is 12/25 and mine is 12/26), had a baby shower, a college graduation, and traveled to our home town twice to have Christmas with our extended families all in between packing up our home. But we did it and we are as settled as we can be with most of our belongings in storage.
With all that said, I still plan to continue blogging just as before, but with more recipes, fashion, home inspiration post and of course house hunting updates! We are actively looking for a new home and excited about finding our future home. We have built our last two, but we are thinking a fixer upper might be the way we go this time, but we haven't ruled out building either. Our goal with this one is all about location, so if that means a fixer upper we are ready to take on the challenge! We hope to make this one our forever home and I hope you all will continue to follow along on this adventure with us!
Before I go today I thought I would do a little look back at our now old home...
Kitchen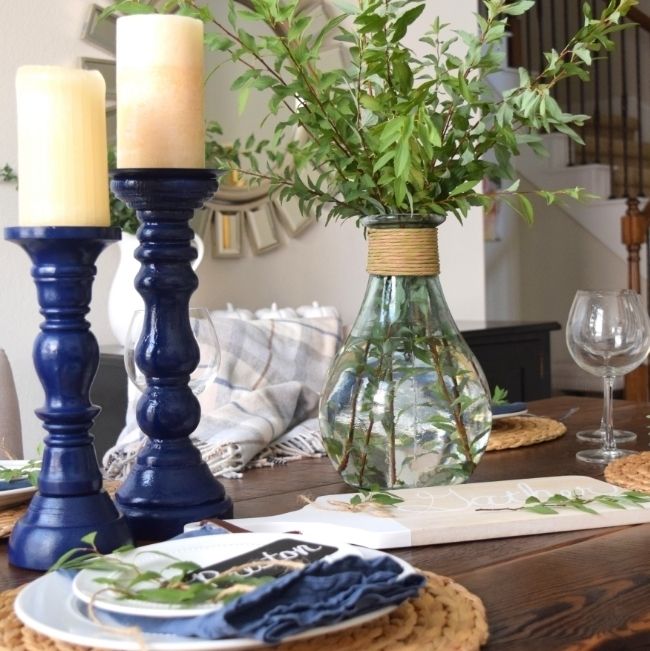 Lyla's Room
She was a good home and we made great memories here, but I feel like she was a stepping stone to our forever home. I won't lie, I have had a few moments where I've panicked a bit through this process thinking about whether we are making the right decision. It's so hard with kids and I worry about them, but I strongly feel in the long run this will be a good decision. I'm prepared that this will be an adjustment for all of us, but we will come out on top. We want to find that home and community that feels right and that is a good fit for our family. On to the next adventure and new memories!