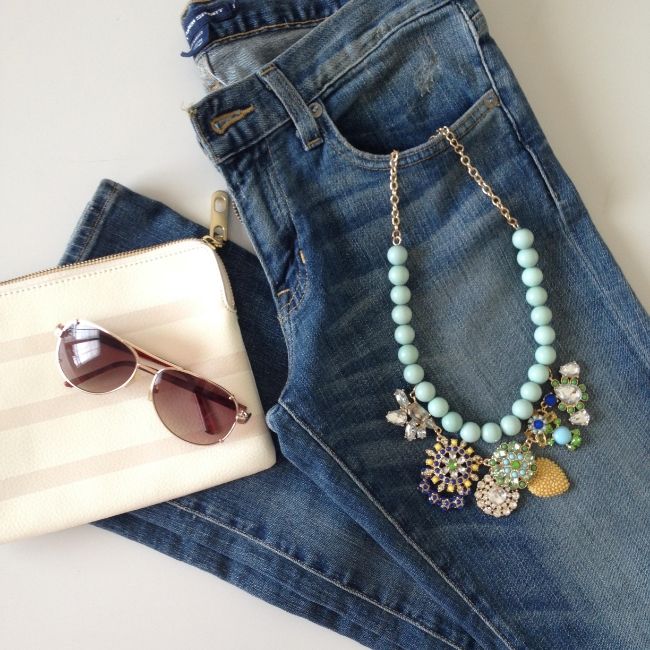 Hi there! How is your week going? Can you believe it will be August 1st in two more days...what?? I kind of freaked out the other day, thinking about all the "summer bucket list" activities I still wanted to do before the kids go back to school. I'm just not to the point of being ready for all the schedules yet. You?
Anyways...are you a big statement necklace lover or do you prefer a more simple style necklace? For me it depends on the occasion. The big necklaces are super popular and it seems like the bigger and more colorful the necklace the better. I'm all about a statement necklace if I'm a little more dressy, but I still seem to be more drawn to a little more simple piece for everyday occasions. And yellow gold jewelry is my favorite! I don't even know if I own a piece of silver jewelry ;) So, because I have an important event coming up soon, I've been browsing outfits and accessories as well. These necklaces below were some of my favorites for a more simple gold piece!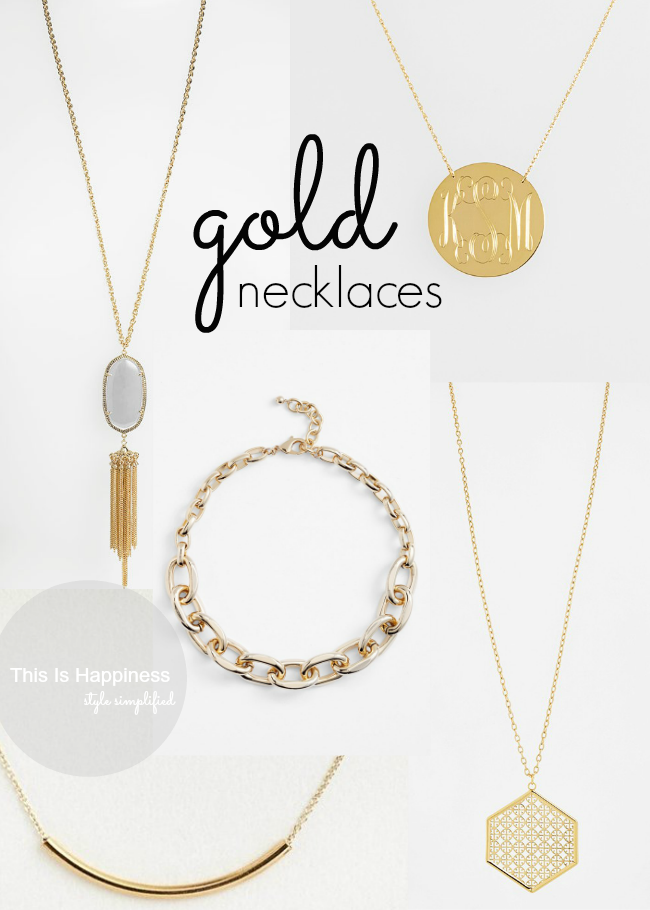 Are you a silver or gold jewelry lover? Or maybe you love both??
Have a great day!!
P.S. Update!!! This beauty above is on sale! Even though I love all the lovely gold ones for everyday wear, I couldn't pass up this one today! I just love all the different colors and shapes! Head over to Off 5th and get you one! I couldn't find the link online, otherwise I would share it :)