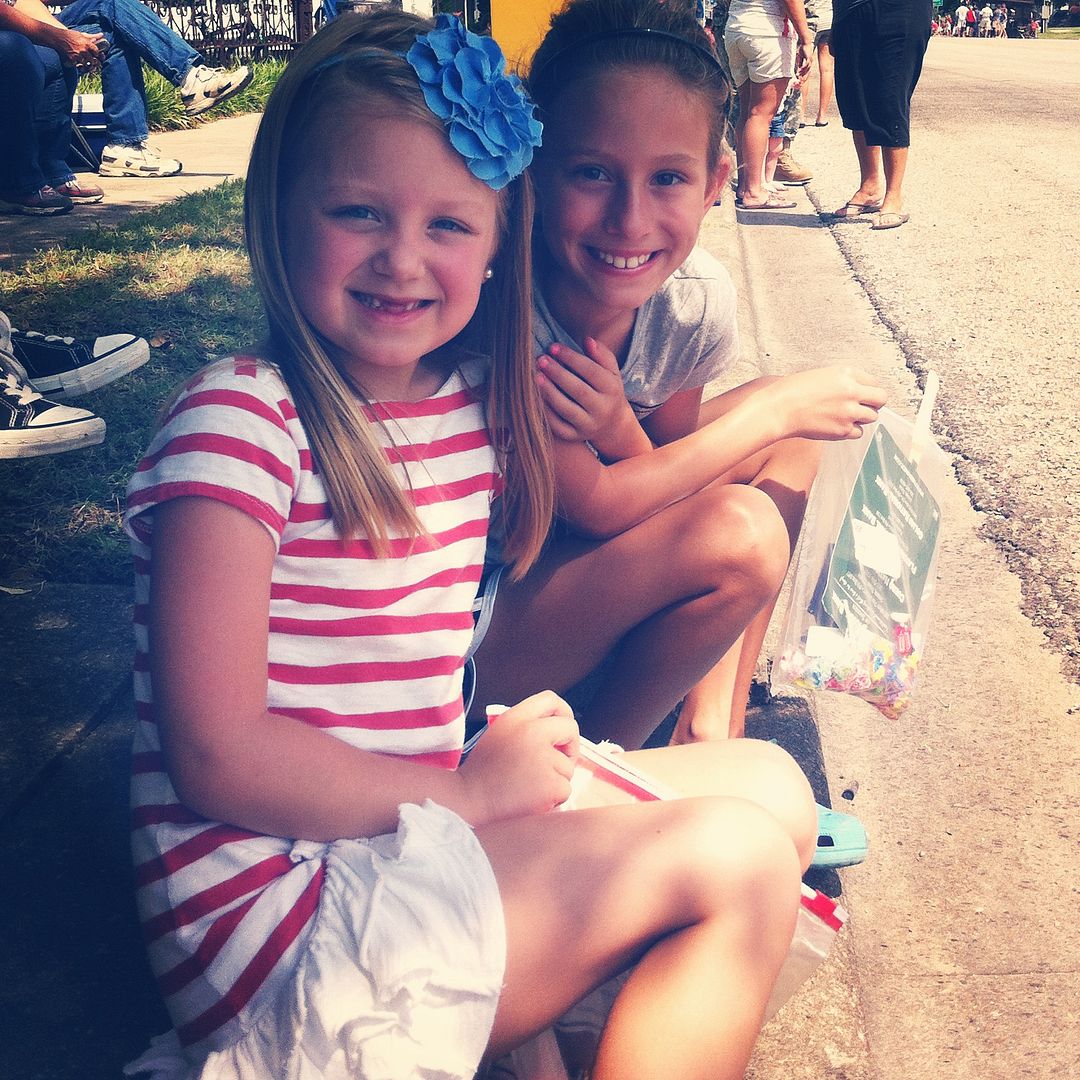 Hi there! I hope everyone had a great holiday weekend! We spent ours in Shiner, TX celebrating the fourth with my side of the family. The town has a small town celebration called the Half Moon Holidays that involves a parade and a picnic with live music, food, kiddie rides, etc. It used to be one of my all-time favorite times of the year growing up there. So fun to see my kids enjoy it too :)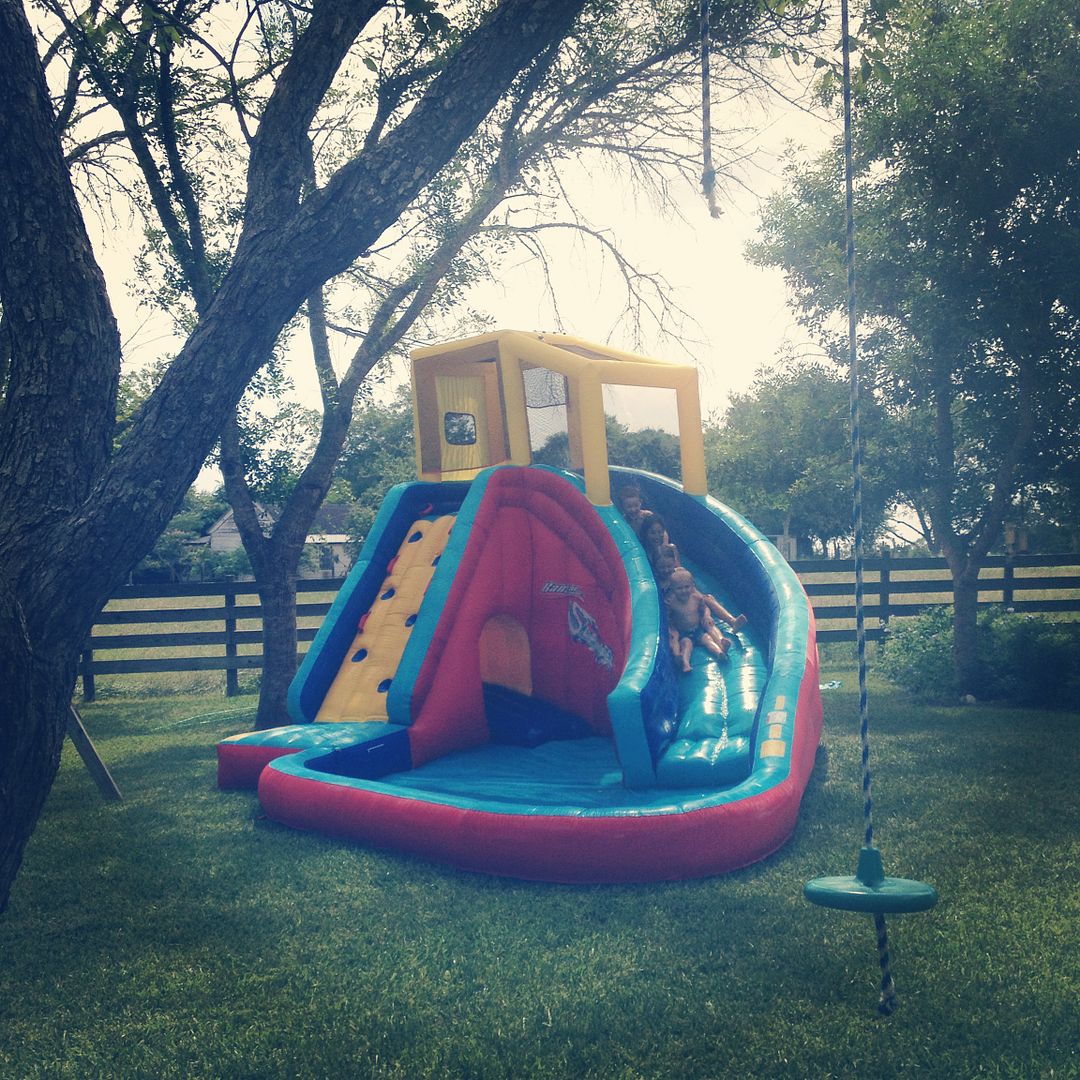 This
waterslide
has been the best little piece of entertainment for the kids this summer! We have considered getting one the last couple of summers, but always talked ourselves out of it. But we finally made the purchase and have enjoyed it so much already! We even packed it up and brought it with us to Shiner and the kids spent hours on it with their cousins.
The best part about spending time in the country is just letting the kids run free outside all day!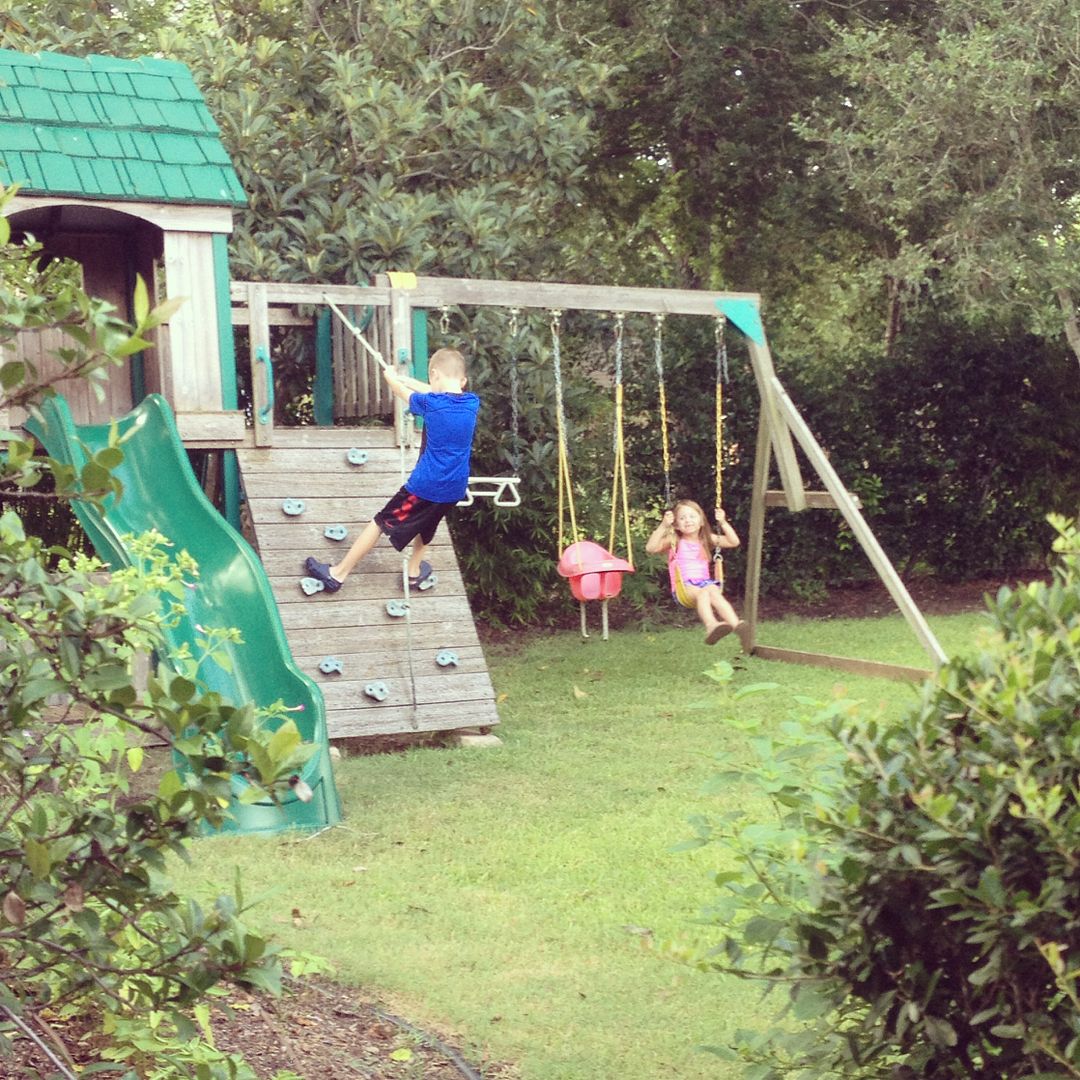 I hope your July fourth holiday was memorable as well! Have a great day!