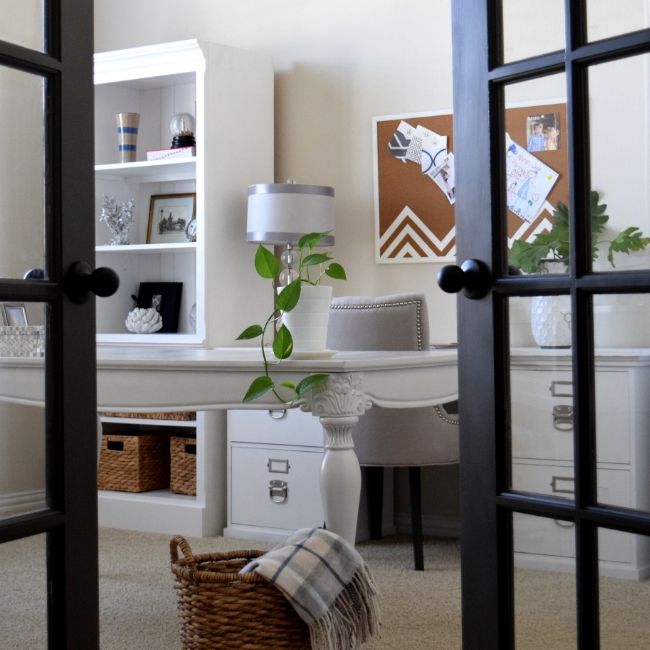 Good Morning! First off I wanted to thank everyone for the very sweet comments on
Instagram
about my Better Homes and Gardens Magazine feature that hit the stands on Friday. All the positive comments really made my weekend a special one. I'll be sure to share more about that whole experience in more detail soon.
For today, I was wondering what you all thought about my next potential project for our home office...which is painting the backs of our bookshelves the same color as the French Doors. I've admired this look for awhile, but after seeing the huge impact that the dark doors made, I'm really loving the idea now. My shelves still need more styling, but below is a current picture of the shelves.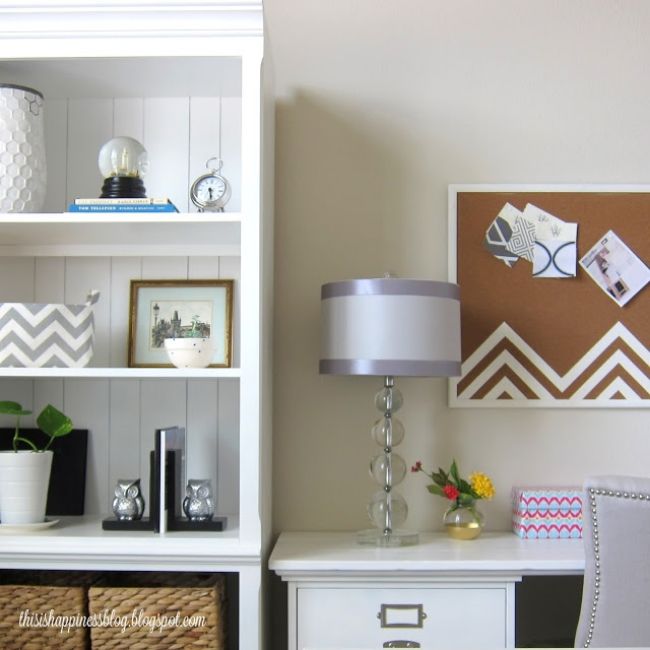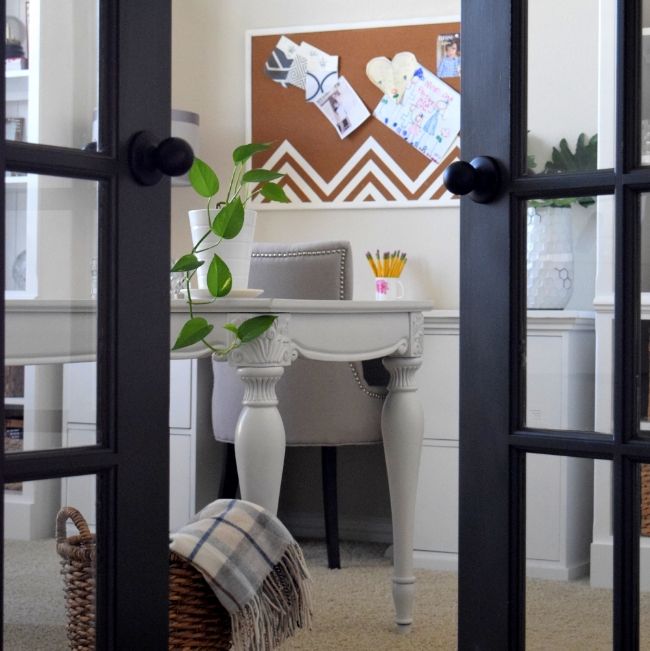 So I gathered a few inspiration pictures...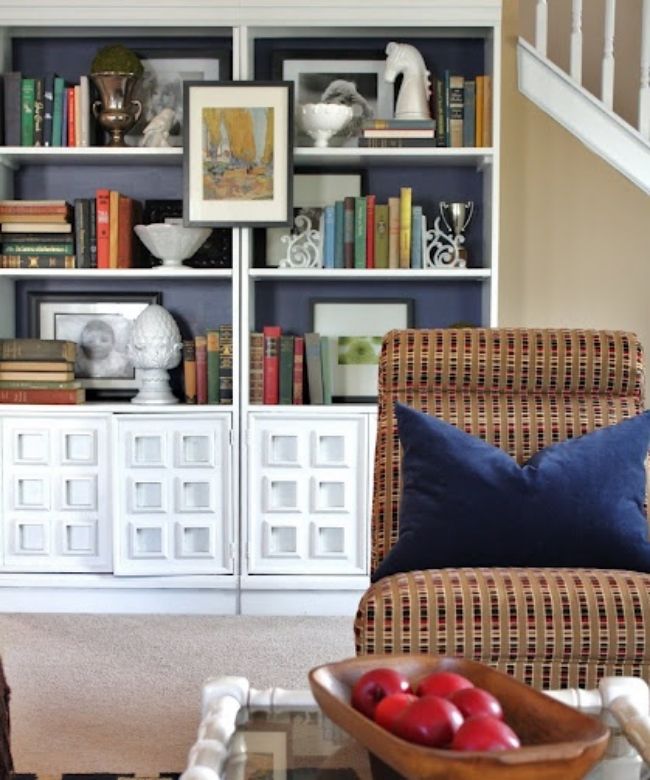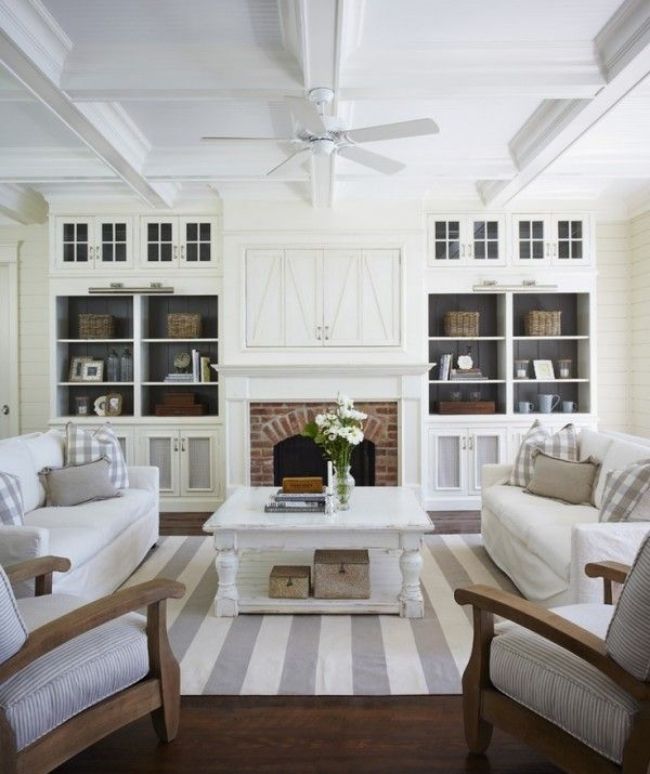 Have a great day!