Good Morning! How is your week going? All I can say about ours is that I'm so glad the weekend is right around the corner, because this week has been crazier than usual and the weekend can't be here fast enough! We are also celebrating my mom and dad's 45th wedding anniversary on Saturday and I'm looking forward to heading to my hometown to see everyone.
I absolutely love the concept of open kitchen shelving. You too? So today, I've rounded up a few of my favorite accessories that might help you style your kitchen.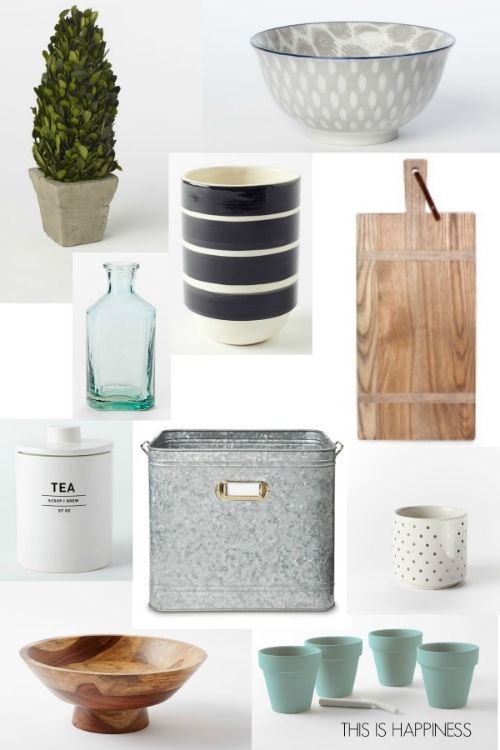 So many goodies here. Have you seen the
galvanized line
at Target? So amazing! Many of the others are from
West Elm
. They are always a great source for kitchen accessories at a reasonable price.
Have a beautiful day!