Good Morning! Our Spring Break has now come and gone and it was a great one! After a rough two weeks leading up to it, we were more than ever really for a vacation. Grant and I will celebrate 15 years on the 8th of April, so we decided to take a quick trip to Cabo, while the kids spent some time in Shiner with grandparents. Cabo was amazing and we had the best time! Although I love taking our kids and they are getting really easy to travel with, it was a nice change to not be in charge of anyone...well for the most part ;)
We didn't do any major excursions, but did a lot of relaxing and eating. On two occasions I had to wake Grant for really loud snoring on the beach...zzzzzz. The resort we stayed at was
Villa La Estancia
and it was perfect. It was a little ways from all the Spring Break crowd, so it was thankfully fairly quiet.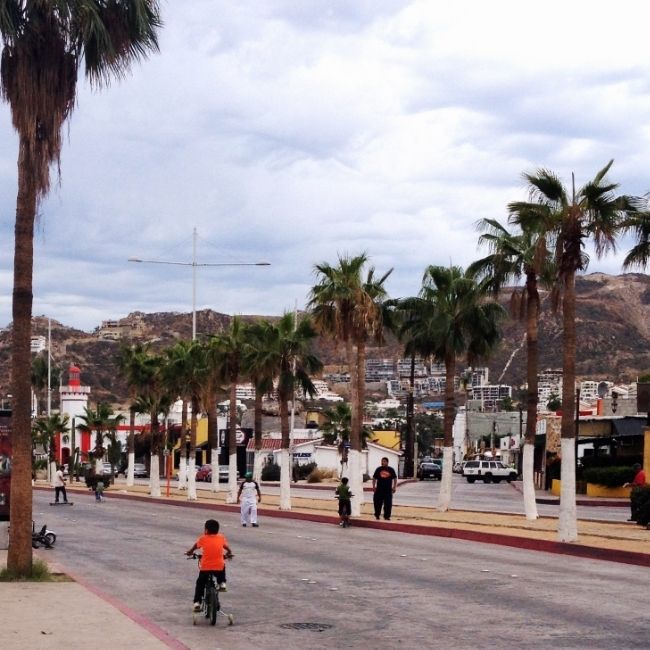 It was overcast one day, so we walked into town and spent a large part of the day there doing more eating and shopping. We strolled around the marina before heading back to our resort.
Our last night in Cabo, we took a cab and had dinner at Hacienda Cocina y Cantina. It was highly recommended to us by a friend and the food and views were amazing! And again on this trip, I brought my nice, big camera but didn't take it out of my bag. So all these pictures are from my phone. The two pictures above are from my seat at the dinner table.
These last two pictures are at our resort. The first one was down by the pool as it was getting dark and this last one was the view from our balcony as the sun was setting. Such a beautiful place.