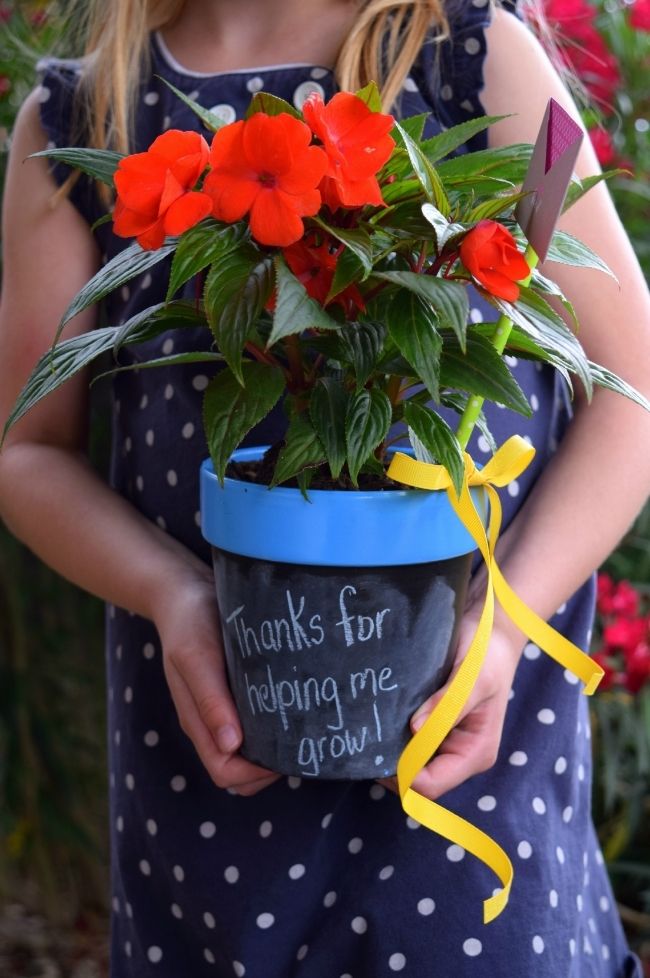 Can you believe it is May 1st tomorrow?? So crazy how fast time flies. And with us jumping into May, that means the school year is coming to an end and it's time to think about all those wonderful teachers who worked with (and put up with) our dear children all year :)
I actually saw this idea floating around last year, but ran out to time to get it done.
So, supply wise you'll need a pot, paint, sponge brushes, a pretty plant and then whatever finishing touches you want to include. And the rest is pretty simple.
Cute, sweet and personal gift for your child's teacher.
And please tell me how this girl will be a second grader next year? Slow down father time!
Have a wonderful day!