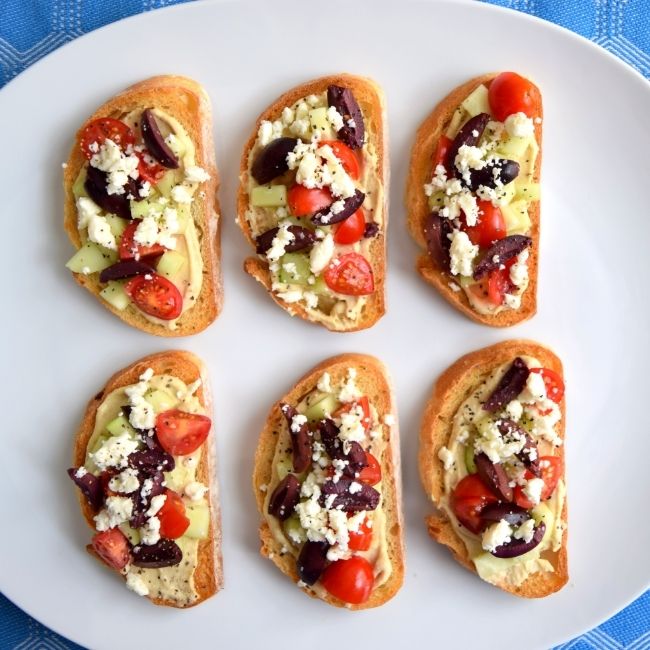 Hey there! I hope everyone's week is off to a great start. I feel like it's been forever since I've shared a recipe on here. I'm definitely all about easy recipes with "normal" ingredients. If I have to search all over for an ingredient or question what it is, I can assure you I'm moving on to something else. We had my parents visiting over the weekend and I put together this really easy appetizer that I wanted to share. Basically a few of my favorite ingredients sprinkled over toasted bread, but oh so good together!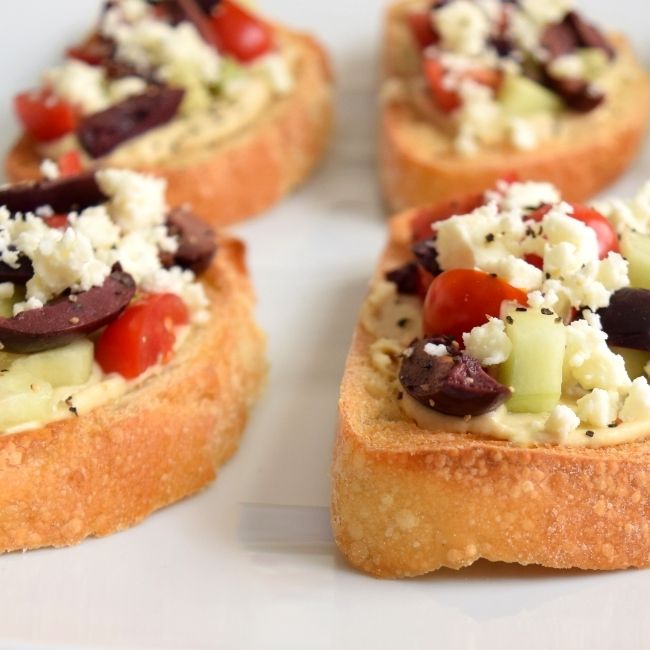 Ingredents
Kalamata olives sliced
Cherry tomatoes sliced
Cucumber diced
Feta crumbled
Hummus of choice (I use roasted garlic)
Bread of choice (I used whole clove artisan)
Sea salt and pepper
Method
Slice bread if not already done and brush with olive oil.
Place in oven on 350 for about 5 min or until slightly toasted.
Allow to cool and then spread a layer of hummus.
Add olives, tomatoes, cucumber, feta.
Sprinkle with salt and pepper.
Enjoy!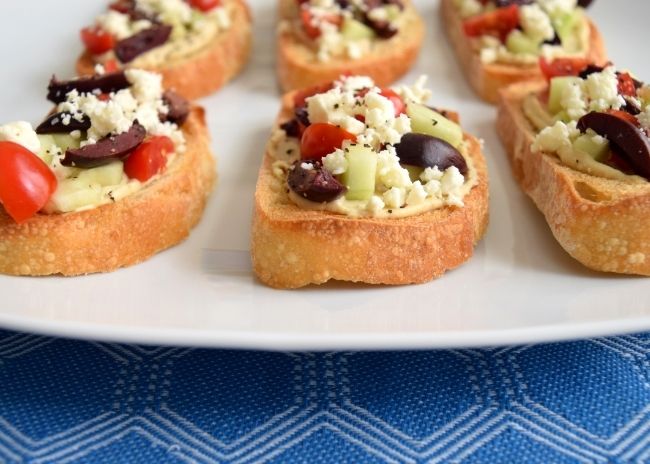 Have a great day!