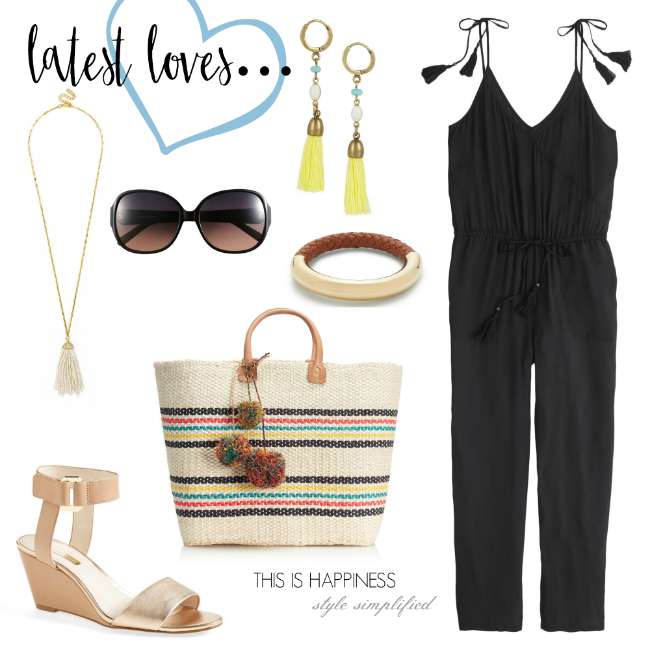 earrings
|
jumpsuit
|
necklace
|
sunglasses
|
bracelet
|
tote
|
sandals
I hope everyone had a fun weekend! We decided not to travel anywhere for Easter this year, and I have to say it sure feels nice to start the week off rested instead of playing catch up.
What are your thoughts on the jumpsuit tread? I have a major crush on them! And there are so many styles I love! I recently bought
this one
and
this one
from Target for $29 and love them both. I'm still deciding if I like the wide leg or skinny leg look better. But for the price, I might just keep both :)
So today I put together the look above with
this jumpsuit
from J.Crew and then did a jumpsuit roundup below.
Happy Shopping!